Refinancing refers to the replacement of an existing home mortgage with a new home mortgage under different terms. Refinancing is often used to lower your interest rate. If rates have dropped since you last financed your home, you may want to consider refinancing.
Other common reasons to refinance include paying off a balloon payment, converting an adjustable rate loan to a fixed rate loan or to extract cash equity in your home (cash out). A few reasons for cashing out include: home improvement, an education fund, debt consolidation and financing your start-up business.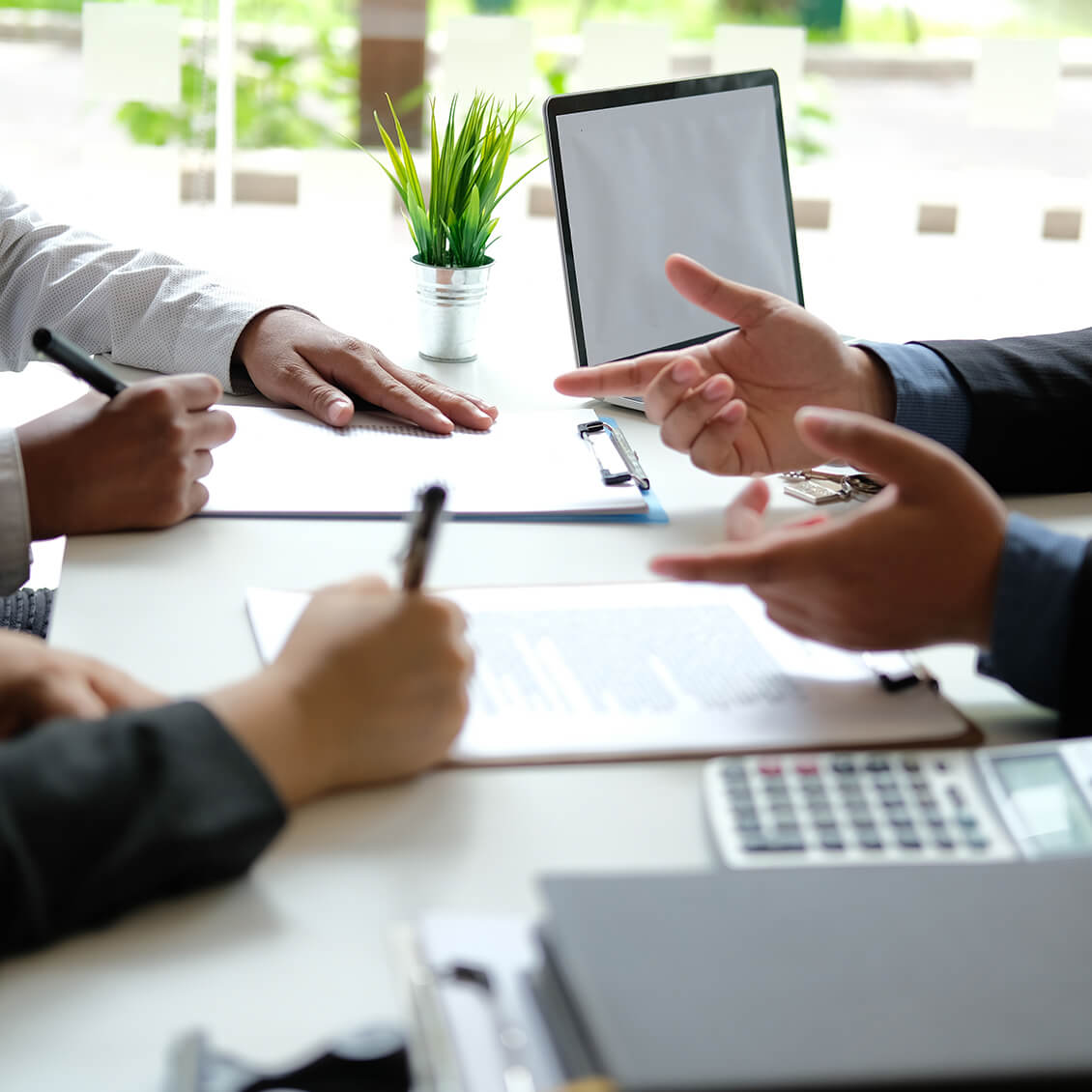 How it Works
Mortgage Refinancing in Denver: Benefits, options, and how to decide
Refinancing a mortgage loan is a choice when a homeowner is looking to improve their current financial standing. There are several reasons why refinancing could be a solid idea: to take advantage of lower interest rates, to free up more cash for outstanding credit bills, to increase their home equity or other purposes.
When a homeowner refinances their mortgage, they replace the mortgage loan agreement they took out when they originally bought their home. A refinanced mortgage agreement may reflect a lower interest rate on the loan or change the amount of time the homeowner must repay the loan in full.
Does it Make Sense to Refinance?
Today's mortgage is not a "one-size fits all". Each one of our customers comes to us with unique needs and we provide mortgage options accommodate those personal needs. We take a holistic approach to financing to ensure that the liability is managed as strictly as you manage your assets. You can expect to receive a the financial plan to accommodate your refinancing goals that blends with your financial plan.
Another way to convert equity in your home to cash is a "home equity" loan. A "home equity" loan is an alternative to refinancing if your home loan has a very low rate compared to current interest rates or if you have a prepayment penalty on your loan.
Just imagine what you could do with an extra $100, $300 or more each and every month. You might decide to apply the savings toward your balance and build equity faster. Or maybe you just might want to put the money in your savings account or portfolio and watch it GROW! The best thing is. you're in control . You decide what is best for your family!
The Process for Mortgage Refinancing in Denver
In order to refinance you will need a current appraisal, analysis and in many cases verification of your income and assets, as well as most of the same paperwork required when you originally financed your home. Adequate property insurance and new title insurance is necessary.
Secure the Best Rate for Your Denver Refinance Solutions
The better your credit score, the more options you'll have when it comes to interest rates. Maintaining excellent credit is an effective way to obtain lower rates for your refinancing, so the surest method to achieve an affordable interest rate is to stay on top of your credit and debt bills.
It's also important to keep your refinancing agreement manageable. Refrain from borrowing more money than you need; take time to understand your current finances and decide what you can comfortably afford. A shorter-term loan will also cut your interest rates—so if you're currently under a 30-year loan agreement, think about switching to a 15-year loan to get a lower rate.
When Denver Refinance Solutions Are Good Options
Some homeowners opt to refinance their mortgage rates when they're having trouble meeting their other monthly bills and want to free up more cash to pay them. They could refinance their mortgage to take care of a sudden financial emergency or have more resources to make a big purchase like a car. Refinancing Is also a possibility when one is expecting to move soon.
Others refinance their mortgage to take advantage of reductions in interest rates. If you've noticed a decrease in mortgage rates that go sharply below what you're paying now, refinancing might be a good idea. It's also a solution if you simply want to build home equity more quickly.
Benefits of Refinancing
Reduce Your Interest Rate
Cash Out Equity for Home Improvements
Consolidate Debt
Lower Monthly Payments
To Refinance You'll Need:
Current Appraisal and Analysis
Verification of Assets and Income
Click Here to Apply Now
To apply for a loan, you will have to provide the lender with detailed documentation of your financial history. The lender will request a credit report from a credit agency and will verify the information provided in your loan application. Be prepared to give your lender:
Social Security numbers for both you and any co-borrowers
Copies of checking and savings accounts statements for the past two months
Evidence of any other assets such as bonds, stocks, or money saved in retirement programs (i.e. 401k or 403b program)
Recent paycheck stubs
W-2 withholding forms, or income tax returns for the past two years to verify your income and proof of employment
The name and address of someone who can verify your employment
Residence history for the past two years
Sales contract for the purchase of a new home
Homeowner's association information with contact information if property is a condo or part of a homeowner's association